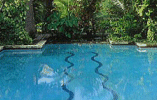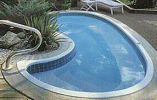 Welcome to Caribbean Clear of Pennsylvania
We pride ourselves in meeting the demands of owners by providing innovative ways of maintaining water quality in swimming pools, spas, and in the home.

The Caribbean Clear name has become synonymous with copper/silver ionization. Our customers receive quality products and support. Caribbean Clear's products have been tested and listed by NSF International. NSF certification is commonly required by state and local health departments for swimming pool equipment. Check your pool?s pump, filter, and even its PVC fittings for the NSF mark.

But we don't stop there. We have some other exiting products as well. Check out our links on LaundryPure and PureWater Coolers. More products to help you stay healthier and our environment cleaner.